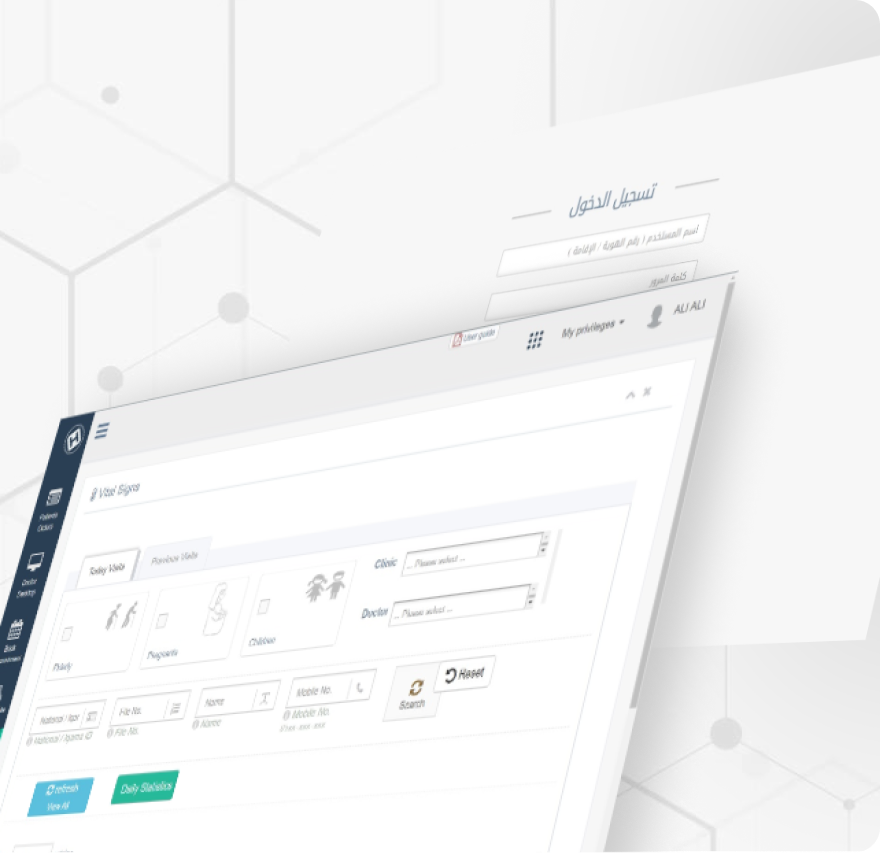 Athir HIS is an interactive Saudi electronic system for the automation and management of healthcare procedures. The system makes available a unified health record encompassing different medical and administrative modules serving all departments within a health entity. Athir HIS seamlessly connects various health entities and systems. The system connects the various health entities and systems and contributes to realizing digital transformation by applying good healthcare standards. Athir HIS is a cloud-based system ensuring speed in delivery, ease of use, while reducing effort, risk and cost.
The system does not require the entity to invest in high infrastructure cost as it is on a cloud network inside the Kingdom of Saudi Arabia and complies with strict cybersecurity measures. It enables entities to manage their branches through a central system with ease and efficiency, and with less effort and cost.
The system is in line with the requirements of the Saudi Central Board for Accreditation of Healthcare Institutions (CBAHI) and approved by the General Authority of Zakat and Tax (GAZT) for e-invoicing and complies by the standards of the Saudi Organization for Chartered and Professional Accountant.

Why is Atheer HIS suitable for your facility?
A Few of Athir HIS Modules
Athir HIS is an interactive Saudi electronic system for managing services and automating health procedures. The system contains a unified health file with different medical and administrative units that serve all the different departments within the health facility. The system is available with additional solutions that enable establishments to manage all their operations through an interconnected system.
Technology solutions interconnected with Athir HIS
A platform developed to individuals and beneficiaries of medical services provided by health entities for the purpose of managing, booking and reviewing appointments and consulting the medical procedures taken in addition to the possibility of paying in advance for the value of the medical appointments booked.
A smart device through which the auditors carry out many operations and procedures without standing in queues and reviewing the reception department, as the most prominent services performed by the self-service device are:      Check-in * Electronic payment * Issuance of waiting number